Contact Lenses
Pick the Perfect Contact Lens Option For You!
Invision offers a wide-range of contact lenses.We find the best fit for your eyes and your lifestyle. You may want to see clearly all the time without glasses. Others prefer contact lenses for special events. Many people just want a contact lens for the gym or working outside. Whatever you have in mind- we can help. Our years of experience will benefit you. Convenience, clarity, comfort and eye health can be yours.
Monthly disposables and daily disposables are our most popular options.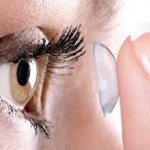 We have lenses for astigmatism and bifocal wearers.Invision carries all the major global brands. Vistakon, Alcon, Cooper, Bausch & Lomb and many others are here. Invision carries thousands of lenses in stock for same day delivery.
New to Contact Lenses?
Invision is here to help. We get first time wearers off to a great start. Tips & tricks to make wearing contacts easy. One on one training in care and handling is standard. Attention to details benefits you. We show you what to do -and what not to do -to keep your eyes clear and healthy. And parents-our kids wear wear contacts too! We help your child get off to good start. We teach good habits that last a lifetime.
When is my Child old enough for Contact Lenses?
The answer is more about maturity than age. 12 or 13 is typically a good rule of thumb. Some kids need to wait a little longer. Motivation is key. The idea needs to come from the patient. If it is the parents idea only- it is better to wait.We tell kids if you can take care of your room or your pet then you might be ready! If a child is responsible they can be successful at a younger age. Our staff makes a difference. Their caring assistance does wonders. Our system covers everything a first time wearer needs. That means happier outcomes for parents and their children.
What about fees?
Our fees are competitive with online retailers. We offer discounts when you order a 12 month supply. We offer free shipping directly to your office or home. We also provide any available manufacturer rebates, which vary by lens brand.
Order Contacts Online here for: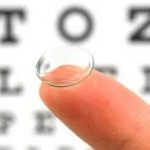 Where we crush online retailers is in the area of service. Free trial lenses and trading out unopened boxes if your Rx changes. Great service does not cost extra at Invision.  But don't just take our word for it, read our reviews to see what our patients have to say.