Local Roots
Our Roots Are Local And Deep.
The 3 green leather chairs were new in 1958. That is when Dr. Henry Stewart founded the practice in downtown Christiansburg.  After his retirement in 1990 Virginia locals Drs Becky Mann and Scott Mann acquired the practice. It  had 1 location and 1 staff member and 3 worn out green chairs! Salem resident Dr Jon Gudeman joined the team in 2001. Currently Invision has 2 state of the art locations with 4 optometrists and 20 staff. Over the years patients  look to us for leading eye care. Technology is combined with a consistently high level of customer service and attention to detail. We got rid of those chairs!
Our Eyewear Ideas Are From Abroad.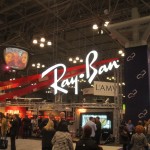 Invision optical boutiques have developed quite a local reputation.  Stop by for a unique experience with a large selection of beautiful and exciting fashion eyewear. Whether you are into fashion, art or just want cool glasses, Invision has a style for you. State licensed opticians give expert service and advice. For eyewear, we look to New York, Atlanta, D.C. & Europe, then bring these ideas back home for you.  We carry frames from Denmark, Paris & Italy.  Check out the Invision boutiques for eyewear you will not find elsewhere.