Maui Jim
Now the fastest growing premium polarized sunglass maker in the world, Maui Jim got its start in 1980 as a small company selling sunglasses on the beach in Lahaina, Hawaii. Seeing a need in the market for technology that could combat intense glare and harmful UV while bringing the brilliant colors of the island to life, our fledgling company engineered the revolutionary PolarizedPlus® lens. Incorporated into seven new sunglass styles, our Classic Collection was introduced. And with that, we have steadily built a cult following.
High-Performance Milestones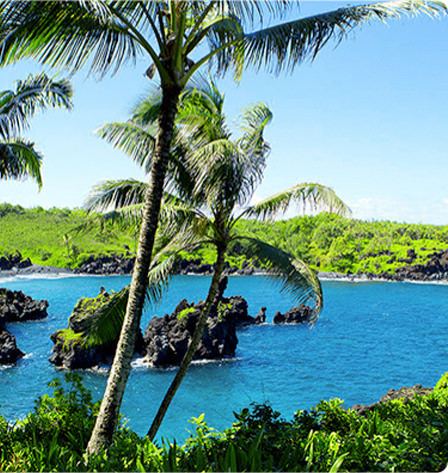 Over the years, Maui Jim has continued to offer our fans high-performance design developments. In 2004, PolarizedPlus®2 technology revolutionized the sunglass market – patented, color-enhancing treatments in the form of rare earth elements were added to our lenses to really pop the colors your eye takes in.
In 2006, our new 24,000 sq ft state-of-the-art direct surfacing lab was built to ensure precision prescription optics. A year later, we introduced MauiReaders®.MauiPassportTM  followed in 2008, offering prescription wearers wide views and outstanding acuity. That same year, our new MauiHTTM  lens brought clarity to low-light conditions.
It's All About the View
The Aloha Spirit permeates our philosophy at Maui Jim. Our "ohana" (Hawaiian for family) is passionate about creating the best sunglasses on the planet. Because at the end of the day, we want to see the world at its best – and we know that you do, too, no matter where you live. Aloha, friends!