Invision presents Oliver Peoples. Vintage inspired. Iconic. The entire collection is available locally at Invision in Christiansburg and Salem.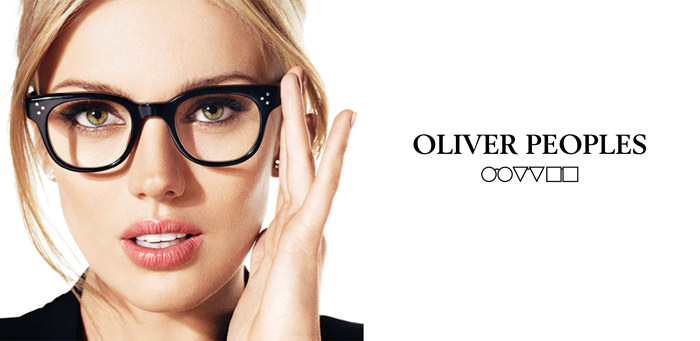 Oliver Peoples was born in the heart of West Hollywood, California, on iconic Sunset Boulevard, in 1986, when Co-Founder and Creative Director Larry Leight opened the doors to The Company's first optical boutique.
Earlier that year, Leight discovered an estate collection of vintage American-made eyewear that included thousands of beautifully filigreed rimless and metal frames, including clip-on metal sunglasses produced by iconic American companies. All the frames were unworn, in mint condition, and in original packaging. He purchased the entire lot, which included a receipt signed "Oliver Peoples," who he reasoned was the original owner or distributor. When he decided to sell the estate collection in the retail store, it seemed fitting they use the name. It was then that the Oliver Peoples vision was realized: to design a collection of eyewear and create a unique retail experience in a gallery-like setting.
The Company has maintained a classic yet innovative approach to eyewear from day one, presenting vintage-inspired frames that were a significant departure from the futuristic styles and geometric shapes dominant in the late 80's. Because runway fashion was moving in a heritage rich direction, the debut of the retro collection was fortuitously timed, as the direction of eyewear changed globally.
Invision Credits: Oliver Peoples.com
Invision has more: see how Oliver Peoples frames are made by hand here
You no longer have to go DC or NYC to see this eyewear and sunglass collection. Invision has it for you in Christiansburg and Salem backed with unmatched service and attention to detail.