Your Eyes this March: Just a Little Spring Cleaning
Posted March 14, 2020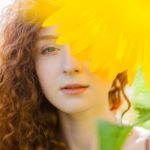 March is Workplace Eye Safety Awareness month, and we encourage you to take this opportunity to be aware of your and your family's eyes this month, whether in your workplace or at home. This is a great month to ensure that your eyes and eyewear are at the top of their game, so that you are on top of yours for spring and summer this year. Follow these simple tips and start this month with the clear vision you need to accomplish the rest of your indoor and outdoor plans.
Step 1: Schedule comprehensive eye exams for every member of your family.
We know that you care about your family's health. The little day-to-day things mean the world, and so do the checkups that affect how you approach your spring and summer. In-person, comprehensive eye exams help your eye doctor screen for diseases and other vision issues that, if caught early, can be remedied and avoided. Genetic patterns in your family may leave you at risk for common ailments, so ask your physician for recommendations on preventative treatments. This is also a great time to touch up those old prescriptions and do a quick check of your children's eyes. Those genetic patterns can quickly blur perfect vision and catch you, and your child, off-guard. Scheduling your exams now can also help as you plan follow-up appointments and maximize insurance benefits.
Step 2: Know your eye-health risk factors.
When you have your comprehensive eye exams this month, it is important to understand how your family history (genetics), race, age, gender, and lifestyle can contribute to eye diseases. If you have not already, inform your eye doctor of any family history involving eye conditions. And ask them to describe your (and your family's) unique risks and what measures you should take to combat them. Prevent common, vision-threatening diseases like glaucoma, macular degeneration, and diabetic retinopathy by knowing your personal risks and catching the subtle signs as early as you can.
Step 3: Protect your vision from the sun this spring and summer.
Spring is approaching, and we know your family will want to be outside every minute you can. UV and HEV (high-energy visible) radiation emitted by the sun (and the screens of digital devices) have been linked to eye conditions like macular degeneration, cataracts, and non-cancerous or cancerous growths on your eyes and eyelids. When you are outdoors, wear sunglasses that offer 100% protection from this radiation. And indoor sunglasses, with a clear lense coating, are available to protect from HEV rays that you may encounter when you are sitting in front of screens. If your child tends to have a high level of screentime (videogamers, high-schoolers with heavy workloads, etc.), ask your eye doctor for their recommendation of protective eyewear. 
Step 4: Take proper care of your contact lenses.
Contact lenses can be one of life's greatest conveniences, but also cause serious and debilitating problems if not cared for properly. We all tend to become caught up in the rush of day-to-day life and it can be easy to cut corners. However, with all the spring fever and activities this month, don't risk the abrasions, infections, or even the vision loss that can occur by skimping on the correct cleaning and storage of your contacts. Like your face routine or diet, it is the everyday patterns that make up a full year of eye health. Watch this short video on proper lens care and always follow your eye doctor's specifications regarding when to replace your contact lenses. 
Step 5: Use the correct eye protection for your work and hobbies.
After all, it is workplace eye safety awareness month! The U.S. Bureau of Labor Statistics reports that more than 20,000 workplace eye injuries are treated each year and the American Optometric Association says that around 90% of those injuries could be prevented (or at the very least, made less severe) by the proper use of eye protection. Prevent Blindness America reported that around 40,000 sports-related eye injuries are also treated in emergency rooms each day. Activities such as paintball, basketball, racket sports, and soccer ranked highest in the list of those sports that resulted in impaired vision. 
Talk to your doctor about your family's work, hobbies, and athletic activities to determine the best protective eyewear that you should use this spring and summer.
Step 6: Incorporate healthy foods for your eyes into your diet.
Just like every other aspect of your physical health, what you eat plays a major role in your vision. Proper eye nutrition has been found to reduce the risk of common diseases and disorders. And correct nutrition can be one of the simplest and most delicious habits you can start this month! 
Focus on foods rich in:
Beta carotene, lutein, and zeaxanthin. (Spinach, kale, red/orange peppers, carrots, sweet potatoes, and butternut squash.)

Bioflavonoids. (Tea, red wine, citric fruits, blueberries, cherries, and legumes.)

Omega-3 Fatty Acids. (Cold-water fish, ground flaxseeds, and walnuts.)

Vitamins A, C, and D.

Zinc. (Oysters, beef, and dark-meat turkey.)
March is one of the best months to focus on achieving your eye health goals and start your spring (and later, summer!) off with clear vision. Don't forget to schedule that comprehensive eye exam at either of our Christiansburg or Salem locations — we look forward to serving you in any way we can!