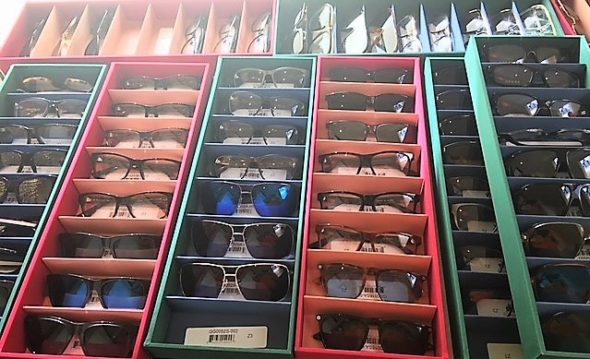 Fall Fashion Trunk Shows 2017
Posted November 29, 2017
At Invision, we enjoy helping our clients find their perfect pair of glasses that celebrates their own unique personal style. There's no better feeling than watching their face light up when they try on those special frames and know they've found the right style. That's one of the reasons why we love hosting our semi-annual Fashion Trunk Shows.
We were very pleased to have such a big turnout to our Fall shows this year at both our Salem and Christiansburg offices. Our guests were able to try on fashionable frames from popular brands including Gucci, Maui Jim, and Kate Spade. We also had brand reps on-site to introduce the various styles and latest offerings. We loved watching our clients play "dress up" with all the frame options and were happy to see some get a head start on their Christmas shopping. Oh, and how can we forget, one lucky attendee, at each event, even won a drawing for $200 off eyewear!
We grabbed a few photos in between all the fun and activity of our events. Check out the photo gallery below for a look at the fun and fashion.
If you missed the shows, don't worry! We have more coming up this Spring! Follow us on Facebook and Twitter to stay up-to-date on all of our events. Or if you can't wait until Spring, feel free to visit one of our offices anytime and we will help you find the frames that best fit you.