Staff Spotlight: Meet Diana
Posted July 19, 2015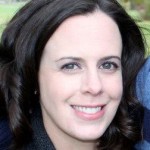 We are excited to introduce you to Diana Grayson. Diana has worked with us for 16 years! The running joke between Diana and the Invision doctors is that they have "grown up" together. They have experienced life's many adventures together both those that happen in and outside of the Invision Offices.
Diana is a state licensed Optician and is amazing with our patients. She has an incredible sense of fashion when it comes to eye wear and is instrumental in helping our patients pick the perfect pair of frames. Diana also makes sure that the lenses within those frames are cut exactly right.
Enjoy getting to know Diana a little bit better–and make sure to stop by our Christiansburg, Virginia office to see her soon!
How would you describe yourself in 3 words?
Motivated, dedicated and loyal
What is a typical workday like for you?
The large majority of my day is spent helping patients with frame selection and then custom assembling their glasses–to include edging the lenses. I have a degree from Radford University in Fashion Design, which has really lent itself well when matching the perfect pair of frames with each patient.
What about your job would surprise people?
Brace yourself for this one…in my career I have edged over 25,000 lenses!
***"Edging" is using high tech optical instruments to shape the prescription lens to precisely fit the patients frame. We are one of only a few offices in the area that can do this in our office -in part because of Diana's skills as an optician.
What is your favorite part of your job?
My favorite part of my job is when I get to problem solve difficult glasses or lens issues.
Please tell me about your favorite pair of sunglasses or glasses.
My favorite sunglass for several years have been the Ray Ban New Warfarer. These sunglasses are classy and
timeless–always in style. They are also very comfortable. I actually like them so much that I have them in 2 colors!
What do you love most about the New River Valley?
The New River Valley, particularly Radford where I live, is a wonderful place to live and raise a
family. The schools are fantastic and there are so many outdoor things to do. The natural beauty of our area just can't be beat– the mountains are beautiful.
Tell us about a funny memory from your time with Invision.
It makes me laugh to think back to the end of 1999 when Y2K was on the horizon and the world was afraid all computers were going to crash. We watched 1999 turn to 2000 and for the record, all our office computers survived, haha.