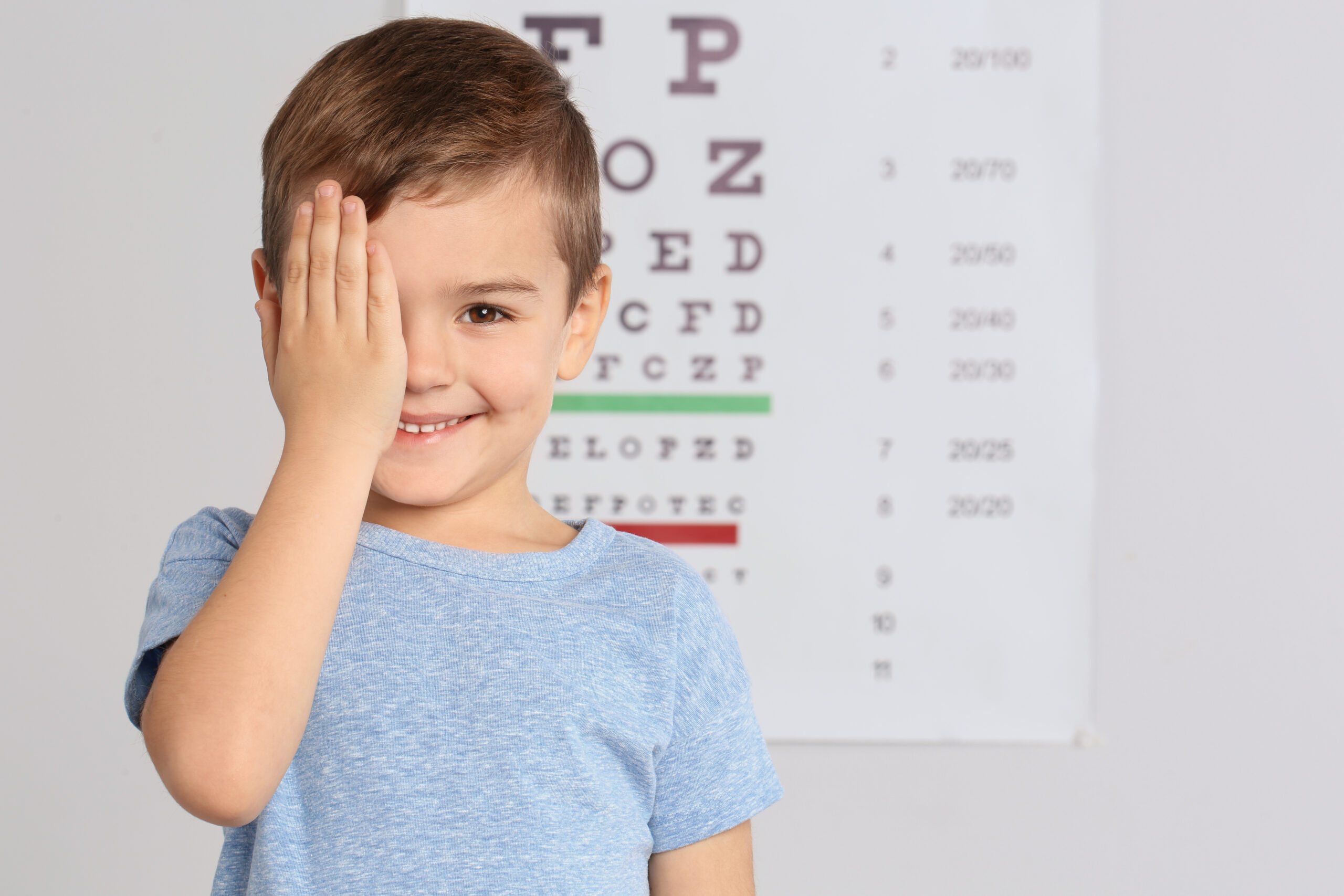 Why Another August Eye Exam
Posted August 28, 2020
However nontraditional your school year is in 2020-2021, some things never change, like supporting your kids during this tumultuous time, or trying to make sure that a vision problem isn't standing in the way of them reaching their full potential.
August is Child Eye Health and Safety Month. If you haven't scheduled a back-to-school eye exam yet, there is no better time than now. You are a busy parent who is juggling a lot of back to school preparation. Our team is here for you and your child. Face those school books knowing that your child is healthy and ready.
Things to Mention During an Exam
If you are doing any classes from home, you may have lots of chances to observe your child during school. Note anything unusual in their behavior that may be connected to vision problems. Let your optometrist know if you notice any of the following:
Delayed motor development (in infants)

Frequent eye rubbing

Excessive blinking

Failure to maintain eye contact

Poor eye tracking skills
These are all indications that something may be wrong with their vision. Always bring up any questions or concerns that you have during an eye exam. Encourage your child to ask questions as well. This is a great time for them to learn more about their eyes!
What Their Doctor Is Looking For
Many eye conditions begin early and pediatric eye exams are designed to catch these conditions as early as possible. These conditions include:
lazy/wandering eye

Ptosis (drooping eyelid)

Congenital glaucoma/cataracts

Conjunctivitis

Eye infection
Not only will it benefit your child's overall eye health to catch eye conditions or diseases early, you will be preventing them from experiencing a lot of frustration. Most young children do not understand that their struggles to read or focus are as a result of an eye condition. They only know that school is difficult and that they can never seem to keep up with their friends.
2020-2021 School Year Factors
As many young children are taking a variation of online and in-person classes this year, their screen time will increase dramatically. Be sure to talk with our doctors about bluelight-blocking glasses. These are available whether your child normally wears glasses or not. 
Digital devices put out harmful amounts of UV rays. Make sure your child rests their eyes, takes breaks, and gets outside at least once a day. Natural light and down-time from their screens will allow their eyes to readjust and will lower the strain.
Common Questions About Back-To-School Exams
Are school vision screenings enough for my child's eye health?
Regular school vision screenings are helpful, but should not take the place of a comprehensive eye exam. These screenings allow you to detect if there may be a problem with your child's vision, but cannot diagnose conditions. 
How early should I start eye exams for my child?
Babies should be able to see as well as adults in regards to color, depth perception, and focusing ability by the time they are 6 months old. This is a good time for their first comprehensive exam. A child should have an exam at least every year, especially if they have glasses or corrective lenses.
What are some tips for scheduling an exam?
Choose a time that works for you and your child. Try to schedule their exam when they are alert and happy, especially when you are working with infants.
Our team is here to answer any questions you may have. Let's get your child off to another good start this school year! Schedule an appointment at either our Christiansburg or Salem location. Happy studying!