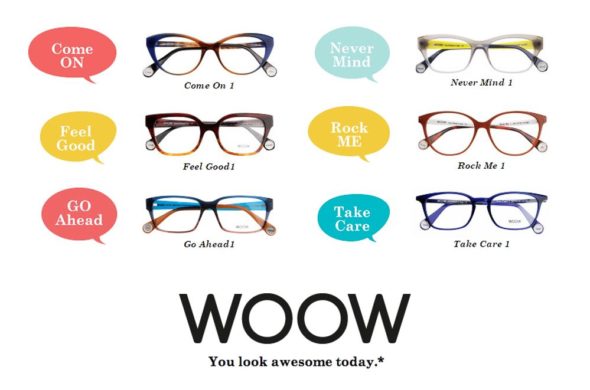 WOOW! Check Out Our Newest Designer Brand
Posted May 9, 2018
We're always looking for up-and-coming names in designer frames, because we want our patients to have the best in both eye care and optical style. We're here to introduce the newest addition to our collection: WOOW, a fashion-forward, funky, fresh, and fun Parisian brand. When we say they're fun, we mean it. WOOW combines color, pattern, and innovative design to transform frames from basic accessory to absolute statement piece. And, fun facts: our Christiansburg office is the only office in the New River Valley that carries this line!
Looking through the WOOW collection, every pair stands out with bright, bold colors. Even frames with forward-facing neutral tones have contrasting vibrancy on the underside, like Black Out 1. Patterns–like tortoise shell, argile, camouflage, florals, stripes, and watercolors–are blended into complimentary color palettes; the results are visually intriguing frames that surprise, entice, and make a statement. If patterns aren't your thing, you can still embrace WOOW's fun-loving eccentricity in their numerous gradient frames: from pairs with more subtle transitions to pairs with bold ombre, you can find something that suits your style.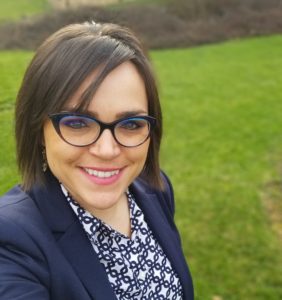 If your aesthetic begs for something more than just vibrant colors, WOOW pairs bold tones with funky frame designs to create eyewear that is all-around fresh, unique, and noticeable. From wire frames, to chunky frames, to frames with the best of both worlds: WOOW takes traditional frame shapes like cat eye, butterfly, round, and square and gives each a special WOOW twist. You won't be able to find frames like these anywhere else.
Take WOOW's newest line, for example. What sets Be You apart is the unique bridge design: the piece across the nose. Their bridges are as much functional as they are fashionable. Adding the little flourish to the nose pad arms and aligning the bridge with the arms are awesome details that set Be You apart. It's all about thoughtful design, so even simple wire frames like the Be You line are completely unique from any other frames on the market.
Each pair of WOOW frames has its line name embedded in black & silver circles on the temple tips. Every line is a short, two-word phrase: like Heat Up, Make It, and Think Twice. As WOOW explains on their website, "the little message inserted in the end tip of the frame will make you smile first thing in the morning." It's another way that WOOW embraces it's fun and funky attitude, and makes itself known.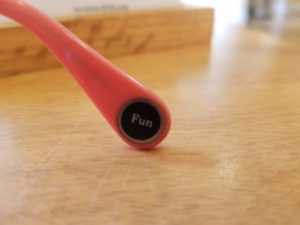 And we haven't even mentioned their sunglasses yet! WOOW sunglasses aren't for anyone looking to blend into the crowd. Every line begins with "Super", which speaks to the power of these designs. Their frames are big, bold, and original. Wearing a pair of Super Fun or Super Sweet shades means you'll be easy to find on the boardwalk or at a music festival this summer; no one will have shades like yours!
While the size and the colors definitely set these sunglasses apart, the ingenious design almost makes them completely original. The Super Fine shades, for example, combine wire frames with a cat eye shape, adding a pop of bright color to make them stand out even more. The Super Star 1 does the same, but extends the color across the top of the eye wire; the Super Star 2 smooths the angles to make a companion pair that's perfectly round.
All in all, WOOW glasses are just that: Wow-ing! They're perfect for anyone hoping to express their creative, eccentric, and unique style; and will "speak to all with a sense of humor." If you think that WOOW frames are a great fit for you–or if want to check out their fun & funky style in person–stop by our optical boutique to try them out!
**We will be featuring this line in our upcoming Spring Fashion Trunk Show at our Christiansburg office on May 16th. We hope to see you there!**