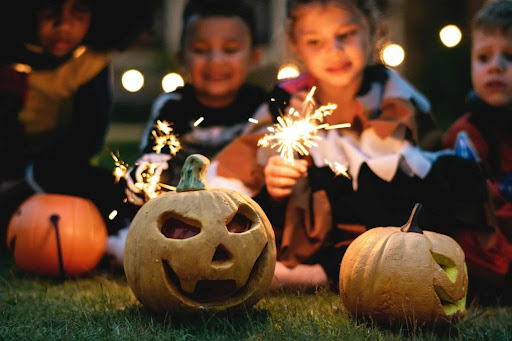 Four Tips to Keep Your Eyes Safe This Halloween
Posted October 20, 2021
Goblins, witches, and ghouls, oh my! Halloween is just around the corner which means you're picking out costumes for yourself or your little ones. Follow these tips to make sure your eyes are protected during the spooky festivities!
Tip #1: Stay Away From the Waterline of your Eye
The waterline – a beauty term – is the line of skin between the eyelashes and the eye.  Make sure you stay away from your waterline when applying eye makeup. Dark eye makeup is a part of many halloween costumes, but the ingredients can contain potential irritants that may bother your eyes.
The biggest issue, however, is that makeup products, like eyeliner and mascara, can clog glands in your eyelids like the meibomian glands, which produce oil for your tears. This is especially true for makeup applied to your waterline that contains glitter. Choose your products and placements carefully!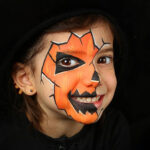 Tip #2: When You Do Wear Makeup, Stick to Hypoallergenic 
Not all makeup is bad! You can still dress up your look with a bright lip or statement eyes. Just make sure to only use products approved to be used on your face. A good alternative to Halloween makeup is theater makeup or  regular makeup in fun colors.
When you do apply makeup, leave a little space in between your eye and the makeup to reduce the chances of irritation.
Tip #3: Costume Contacts are Just Not Worth It
Your contacts from your local optometrist are not the ones we are worried about! We're talking about costume contacts used to change the color of your eyes or give it a special effect. These contacts are particularly dangerous because they can cause eye infections. Additionally, inexperienced contact wearers could accidentally cause a corneal scratch when attempting to put in their contacts.
Remember, contact lenses require a prescription from your optometrist. Don't buy over-the-counter contact lenses from pharmacies, beauty supply, or general stores.
Tip # 4: Skip the Eye Masks
A lot of costumes include a mask to hide parts of your face. It should give your costume some mystery, just not hinder your eyesight. Make sure it doesn't impair your vision, and if it does, toss it. Things are bound to get busy among all the halloween festivities, and limited eyesight doesn't help. It could put you and the people around you in danger!
Instead, go for glasses with some funky frames or a cool headpiece!
Nothing curbs fun plans like an injury. Don't let one fun night cause weeks of itchy eyes or a physical injury. If you have a question about your own Halloween costume and makeup products, don't hesitate to call your optometrist just to be safe. Our team is always happy to help you here at Invision. Stay safe and have fun this Halloween! We'll see you soon.