Give the Gift of Sight | Holiday Giveaway
Posted December 1, 2015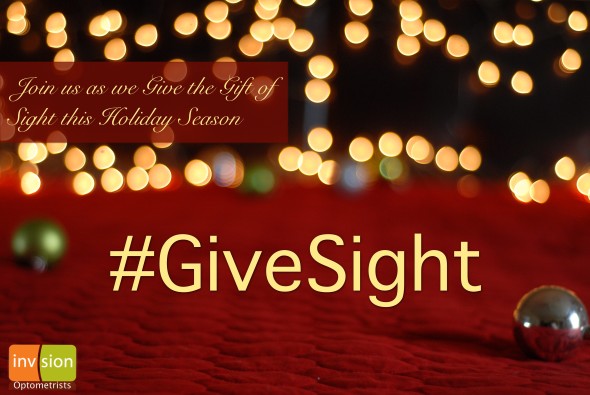 Do you know someone that had a particularly hard year in 2015?  What about someone that is a constant source of inspiration? How about someone that constantly gives to others and at the end of the day has very little for themselves?  If this reminds you of someone you know we want to hear about them! In the spirit of Christmas we are giving away a pair of designer glasses, valued up to $750, to a member of our local community that could use a little help and encouragement or deserves an extra-special gift. We want to end 2015 in an exciting way that celebrates people and focuses on doing good for others.
We can't do this without you! We need your nominations by December 8th. Please complete this brief form in order to submit a person for consideration. After we review all the submissions we will present five finalists to our followers on Facebook for a week-long voting period. The person with the most votes will be the winner and will be able to visit either our Christiansburg or Salem office to pick out a pair of designer glasses of their choice.
We'd like to take a moment to remind you about the power of giving back to the community through both tangible gifts as well as volunteering your time. Here are 5 reasons to give.
Enhance Your Skills: Volunteering your time has the possibility of teaching you new skills you would have never learned otherwise. It also will allow you to share yours strengths and skills with others.
It Encourages Others to Give: When other people see you investing your time and resources in the lives of others it serves as an example about living a generous life and choosing to support those around you. You have the potential to set off a chain reaction of giving by making the choice yourself.
It's the Healthy Thing to Do: Volunteering your time has the potential to improve your health, reduce stress, and manage chronic health conditions. Studies have shown those that volunteer their time later in life have greater functional abilities and also have lower levels of depression than those that don't. Cheers to giving back and gaining health!
Build Community: Volunteering your time is an opportunity to interact with other people that you may not normally cross paths with otherwise. Sharing a common interest of serving others is an immediate connection and great foundation for friendship. It also improves the areas you work, live, and play which results in a happier and healthier community for all.
It Just Feels Good: Seeing the impact that you are able to make, as just one person, is a powerful and inspiring experience. It is also humbling to sacrifice time and resources for the betterment of others or a cause. There is a lot of sadness in this world but choosing to be an agent of change and a source of joy for others simply feels good.
For more details about the contest please visit the nomination site.