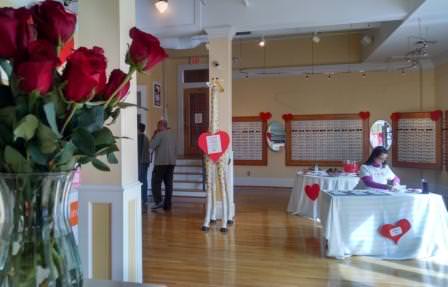 Valentine's Day Vision Screenings
Posted February 19, 2015
We are thankful for all the sweethearts that spent their Valentine's Day with us. We continued our annual tradition of hosting the "Have a Heart" vision screenings to benefit the American Heart Association. It was our goal to give patients and quick and very affordable way to check their vision while also raising awareness for heart health.We were pleased with the turn out and participation! This year our youngest patient was 8 months old and our oldest was 82, a total of 68 vision screens were performed.
We asked each patient to consider a $1 donation to the American Heart Association for each vision screening. Thanks to our wonderful patients we were able to make a generous donation to help further heart health research and education.
Enjoy seeing pictures from our fun time with patients, family, and friends–both new and old.