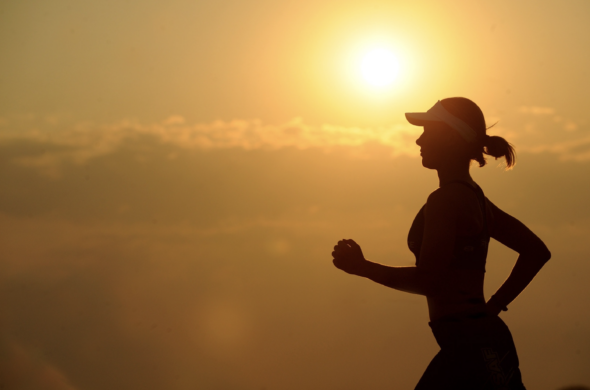 How Can Exercise Positively Impact Your Vision?
Posted March 25, 2022
How Exercise Impacts Your Vision
Maintaining physical activity is the main ingredient to staying fit, happy and healthy. There are ample health benefits associated with staying active, but not many people consider how exercise can aid in vision health. Having a consistent exercise routine is known to prevent a laundry list of bodily diseases, including reduced risk of eye disease! 
Improved heart rate, gaining muscle and boosting your confidence are all great benefits to staying active– but protecting your eyesight is just as important. Let's take a look at some of the risks exercising can reduce when it comes to your vision! 
Reducing Eye Disease with Exercise 
Over the last several years, there have been studies conducted to test the correlation between exercise and your eyesight. It's been proven that participating in physical activity for as little as 20 minutes a day can reduce the risk of developing various eye diseases including cataracts, glaucoma, and age-related degeneration. Because some eye diseases are a derivative of high blood pressure, maintaining regular exercise will help increase your odds of maintaining clear, healthy vision! 
Along with regulating high blood pressure, exercise can reduce the risk of developing diabetes, especially as you age. With that comes the prevention of diabetic retinopathy, a condition involving damage to the blood vessels in the retina, which can eventually lead to blindness. 
Taking Care of Your Vision 
When combining comprehensive eye exams and exercise, you are ultimately setting your eyes up for success. Exercise helps to prevent eye disease, while eye exams monitor the health of your vision from the inside out. 
When deciding how to stay active, keep in mind that running and walking are great cardio exercises which lower blood pressure and help to reduce the risk of age-induced cataracts. For those of you in need of an alternative exercise method, moderately intense, low-impact exercises like yoga, swimming laps, or cycling can significantly reduce your blood pressure, as well reduce the risk of developing glaucoma, especially in young adults. Whether you are a seasoned athlete or a beginner to exercise, there are many ways that you can stay active and healthy, while taking great care of your vision! 
Whether that's running twice a week, walking for 20-30 minutes every day, or taking a cycling class, there are plenty of ways to ensure your body, mind, and eyes stay healthy for years to come. If you are ready to understand the health of your eyes and would like to schedule an eye exam, we encourage you to call our office and schedule an appointment!