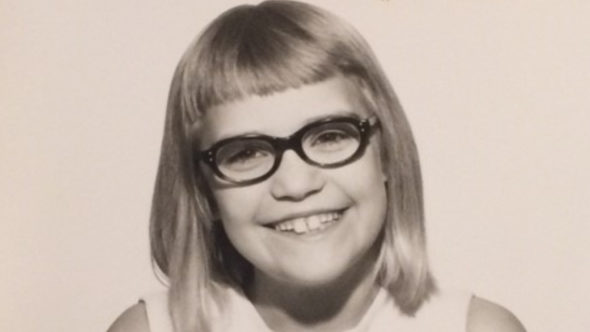 Meet Dr. Becky Mann
Posted January 29, 2018
If you ask us why we come to work each day, the answer is clear: our wonderful patients. From helping someone find that perfect pair of frames to saving a patient's eyesight, providing our clients with the best eye care possible is what drives our team. Just ask Dr. Becky Mann!
Dr. Mann's love for optometry began in… an optometrist office! (Shocking, we know.) Her first eye exam was her deciding moment, and she remembers it like it was yesterday. She shared:
My optometrist, Dr. Ken Varner, of Blacksburg, did my first eye exam. He flipped those lenses lickity split and then revealed clear, 20/20 vision out of the big blur I was living in. Heavens above! I will never forget the moment I could see through my first pair of glasses.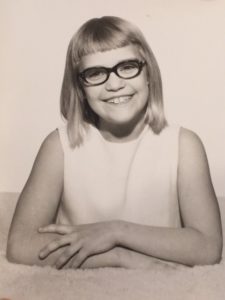 She was hooked. At seven years old, she knew she wanted to help others see clearly and ask that all important question: which is better, 1 or 2? Since then, Dr. Mann has been fascinated with the science of eyes and their reflection of general health. In 1985, Dr. Mann received her Doctor of Optometry degree from the University of Alabama-Birmingham (where she met her husband, Dr. Scott Mann!)
When asked what she loves most about her job, Becky said, "I love serving and interacting with people one-on-one." This affirms her love for our patients. She also loves the challenge of deciphering a patient's best focus with lenses. She explained, "you get one crack at that about every year or two for them and it is an exciting challenge." She went on to share, "each eye and each person is different, so it is never boring nor are you ever lonely."
An ideal day in the office for Dr. Mann starts when she steps into our beautiful office at 9am. "The morning environment just makes me feel great with the sun shining through the skylight," she said. After that, her day consists of helping others in a variety of ways, from demonstrating ideal vision to an unknowing child, to educating a patient about blindness prevention, to viewing our fascinating instrumentation images.
When she's not in the office, Dr. Mann enjoys adventure! Sailing with her family and traveling to Nicaragua on mission trips are just a few of her hobbies.
When it comes to our patients care, we use the analogy of a spoked wheel. Dr. Mann explained, "Our patient's care is the wheel. Each Invision team member is a strong and vital spoke in this wheel. Together, we are a complete, smooth-rolling wheel."
We are very fortunate to have Dr. Becky Mann on our team. Her passion for helping others is contagious and our patients love her. We encourage you to visit her for your next eye exam at our Christiansburg or Salem office.